Select a style type to learn more…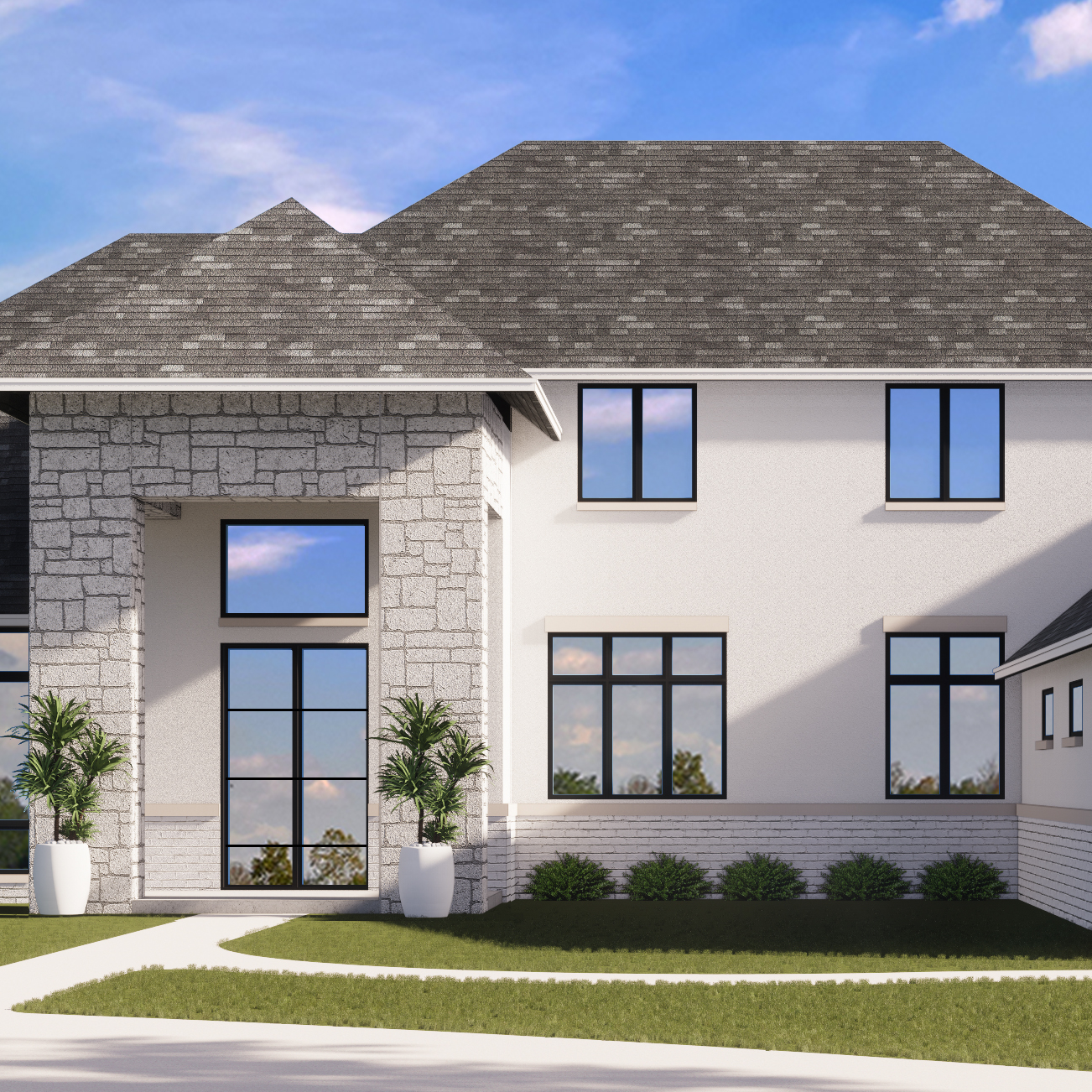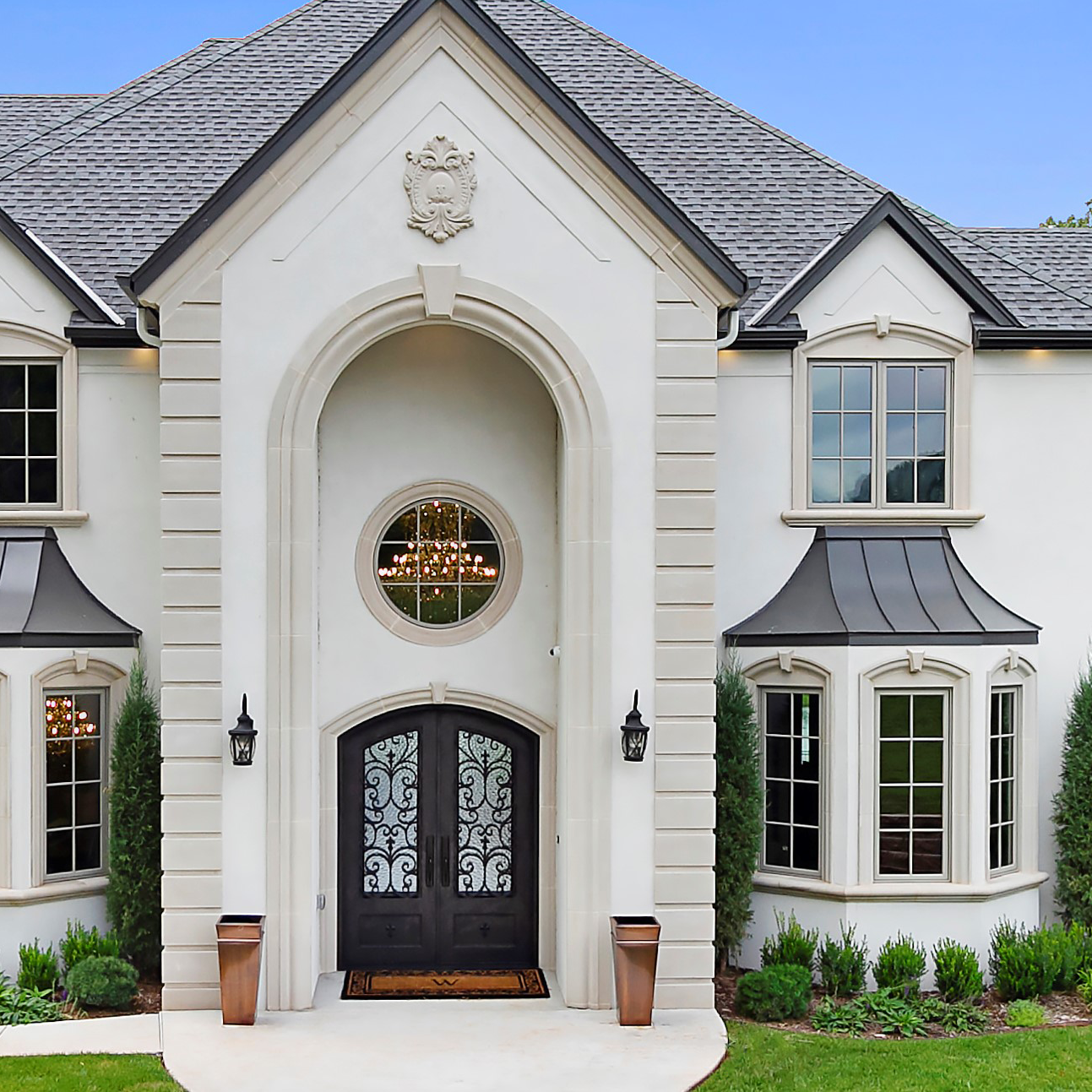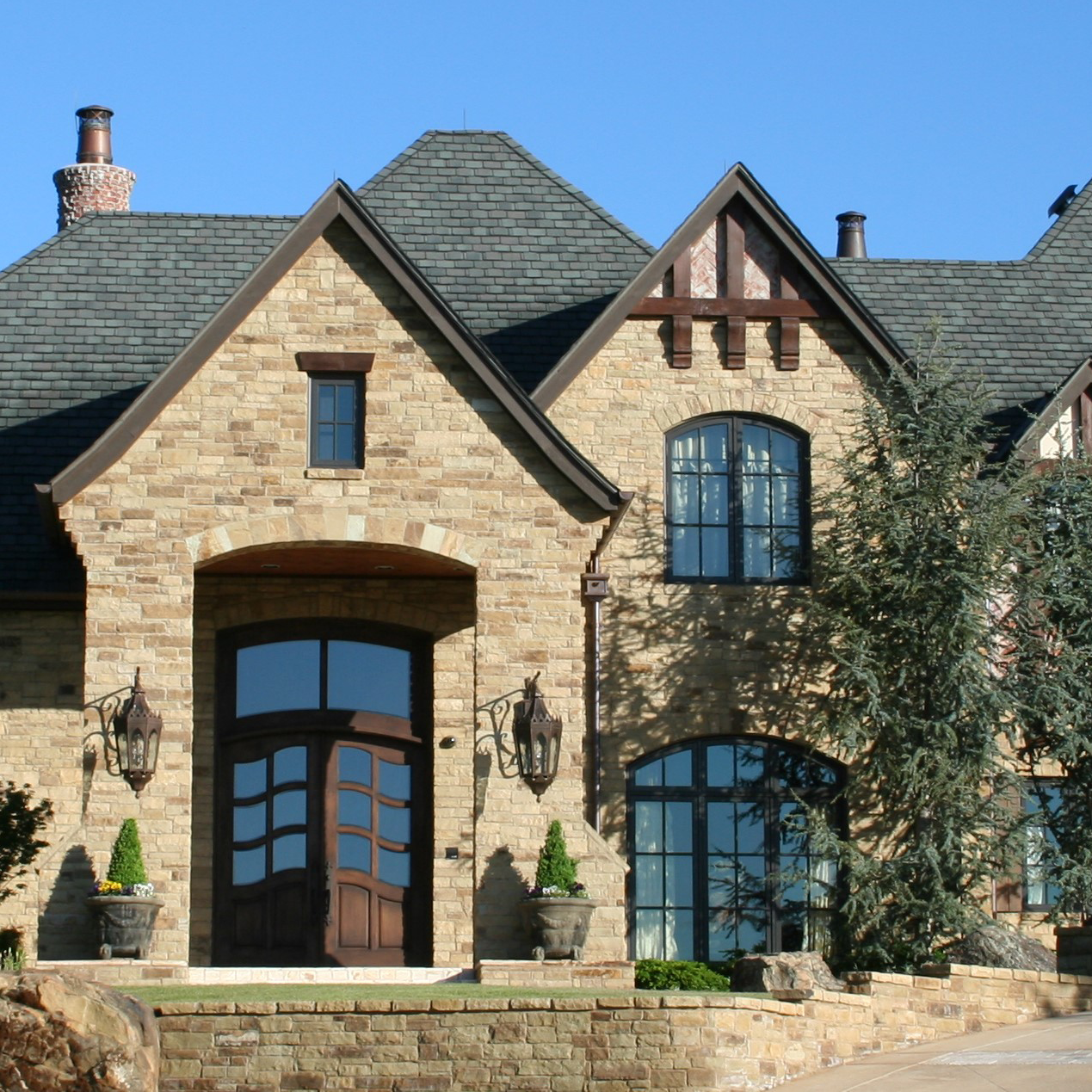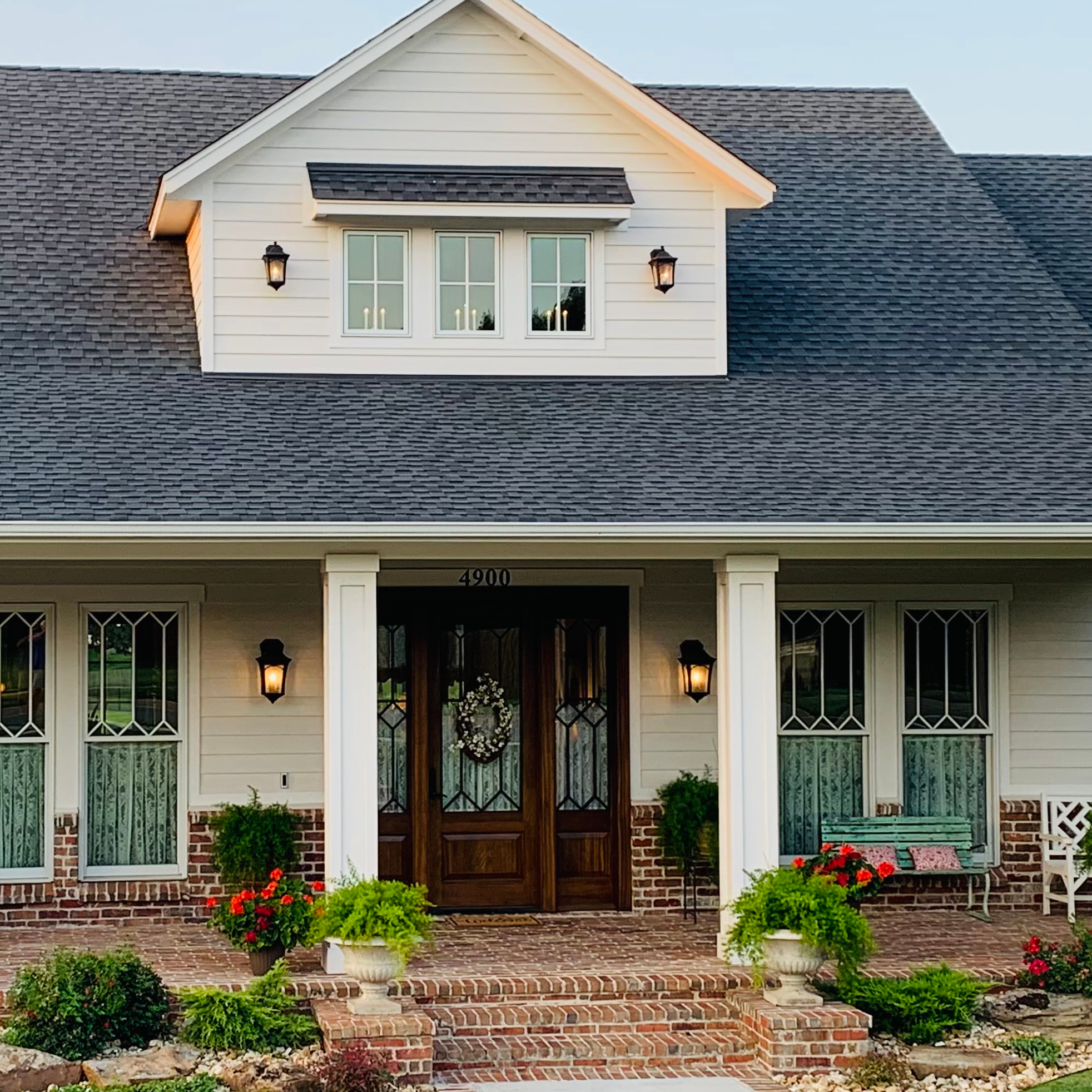 Farm Home & Colonial Design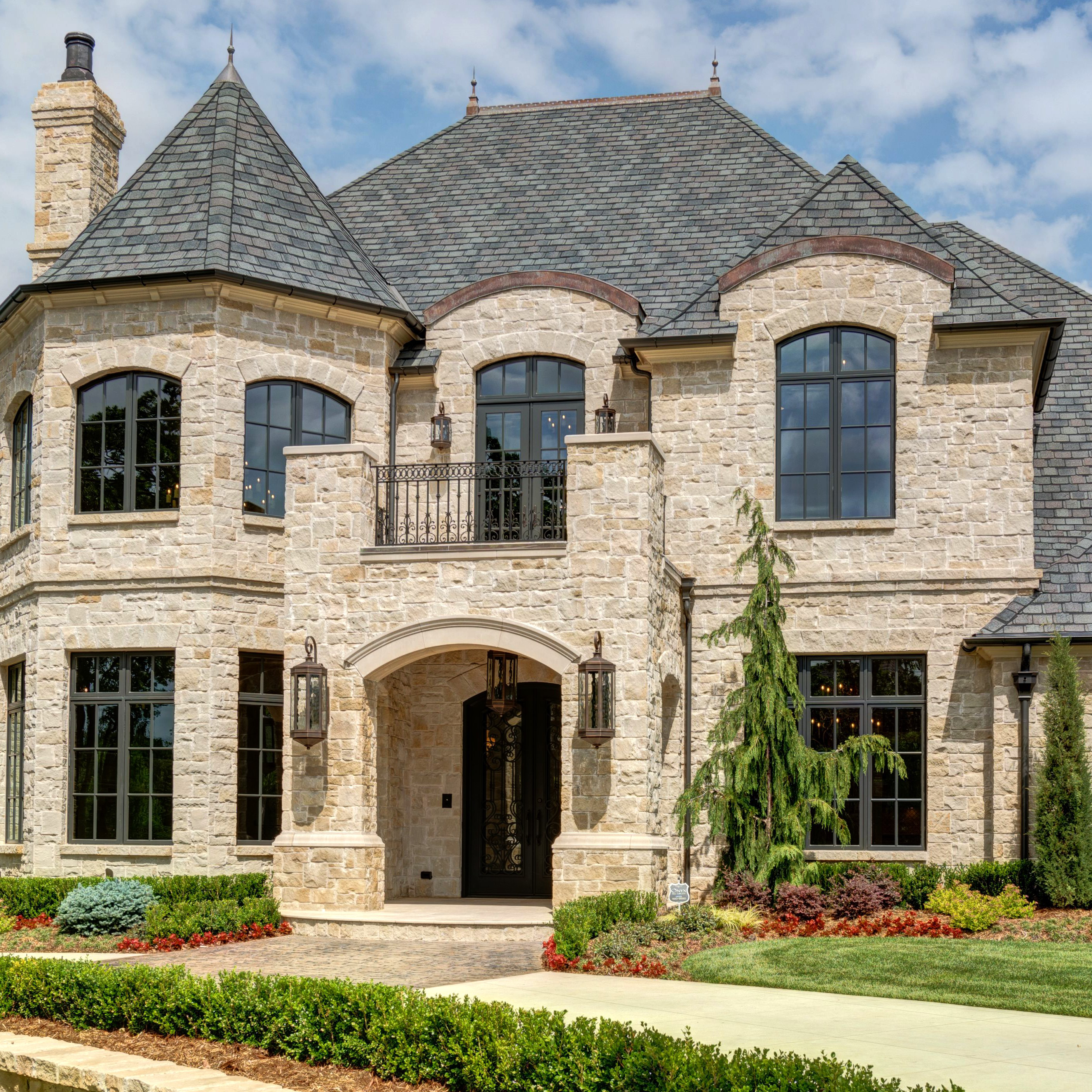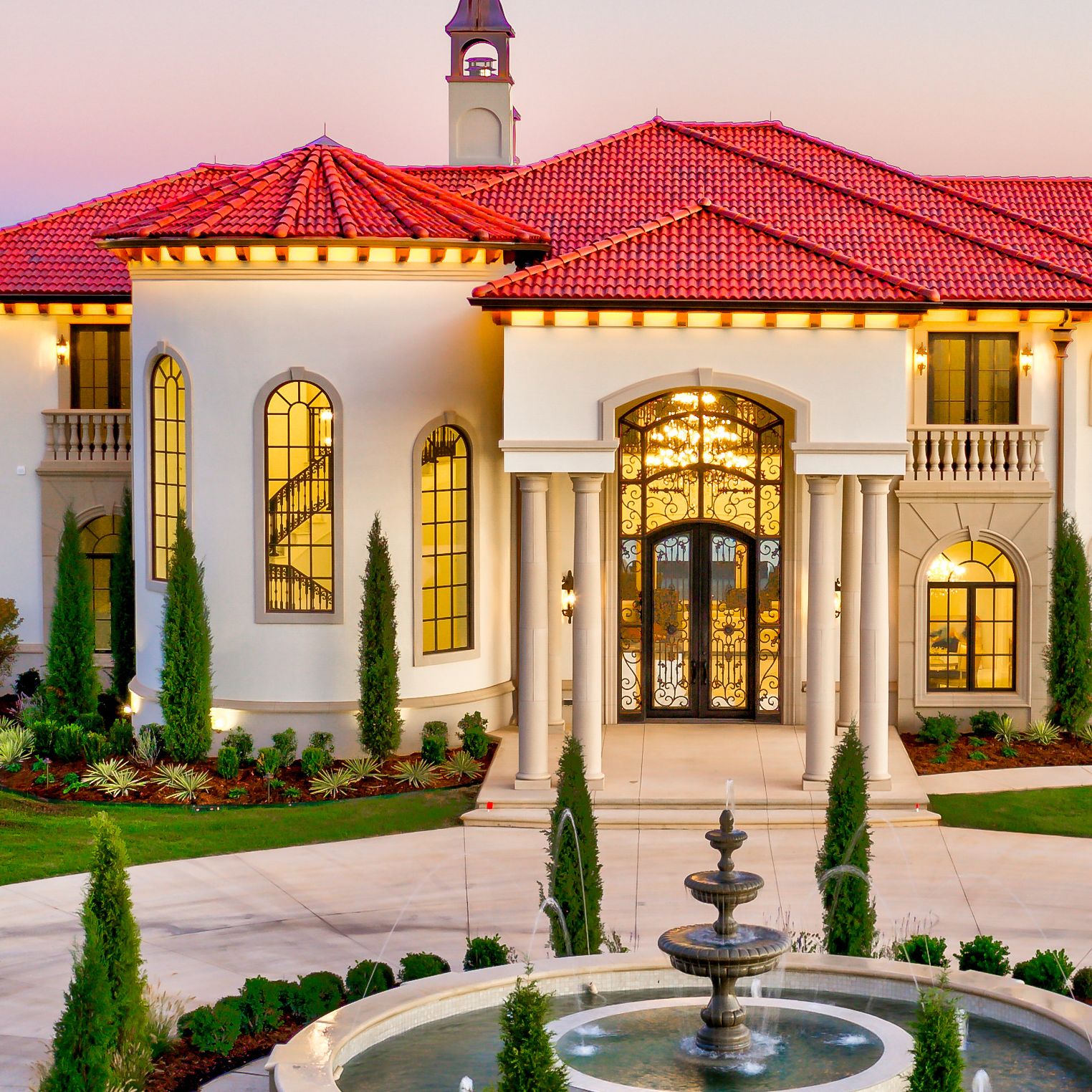 Mediterranean Home Design
Modern Home Design
Modern homes can be described in a number of ways. Our modern home designs usually stay with clean geometric forms and designs while providing a crisp clean exterior.
Gallery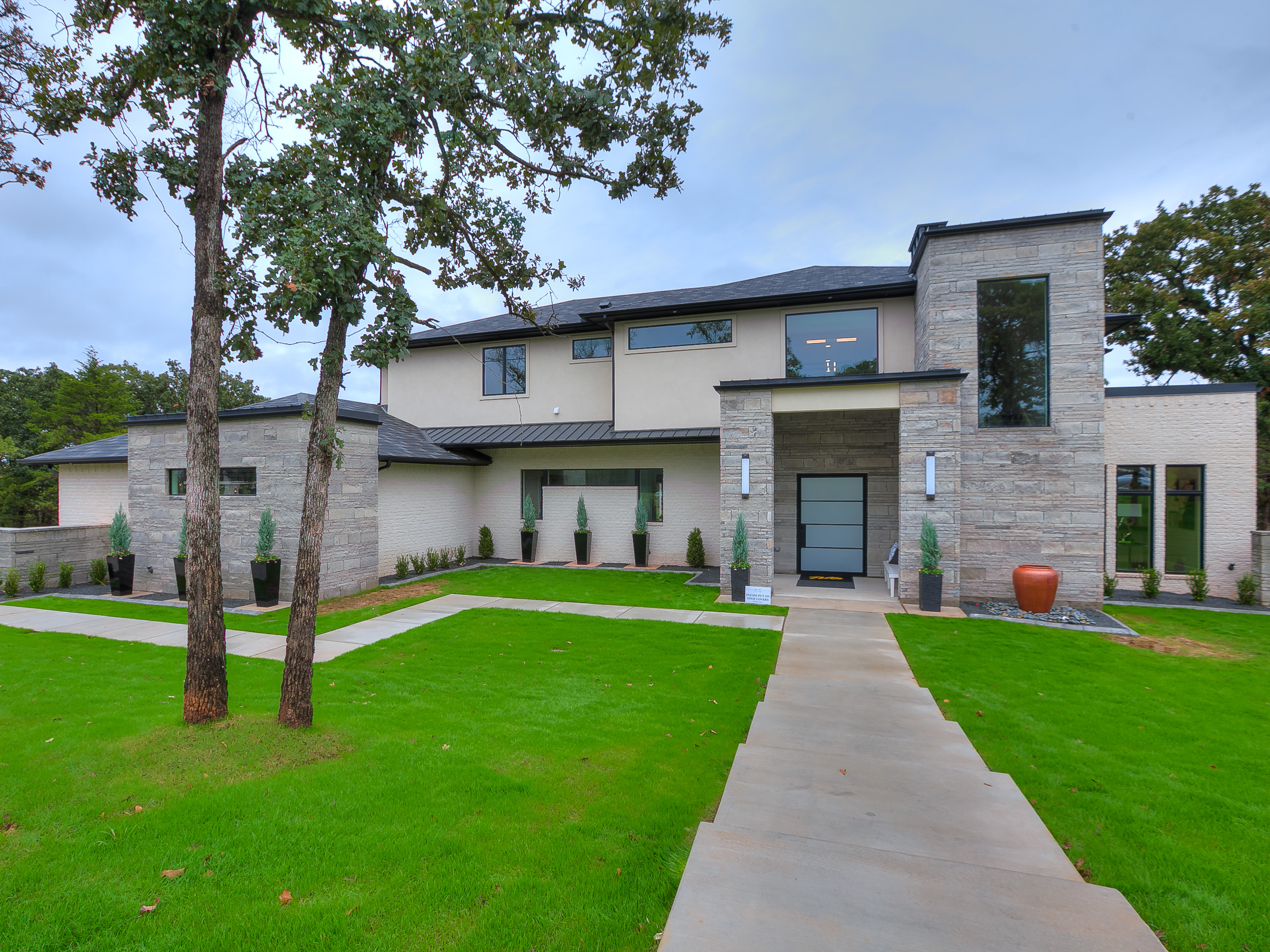 Transitional Home Design
These homes derive for the classic English and traditional homes, but an effort is made to keep the details more to a minimum, creating a more simple approach to the design , somewhat Modern and clean lined.
Gallery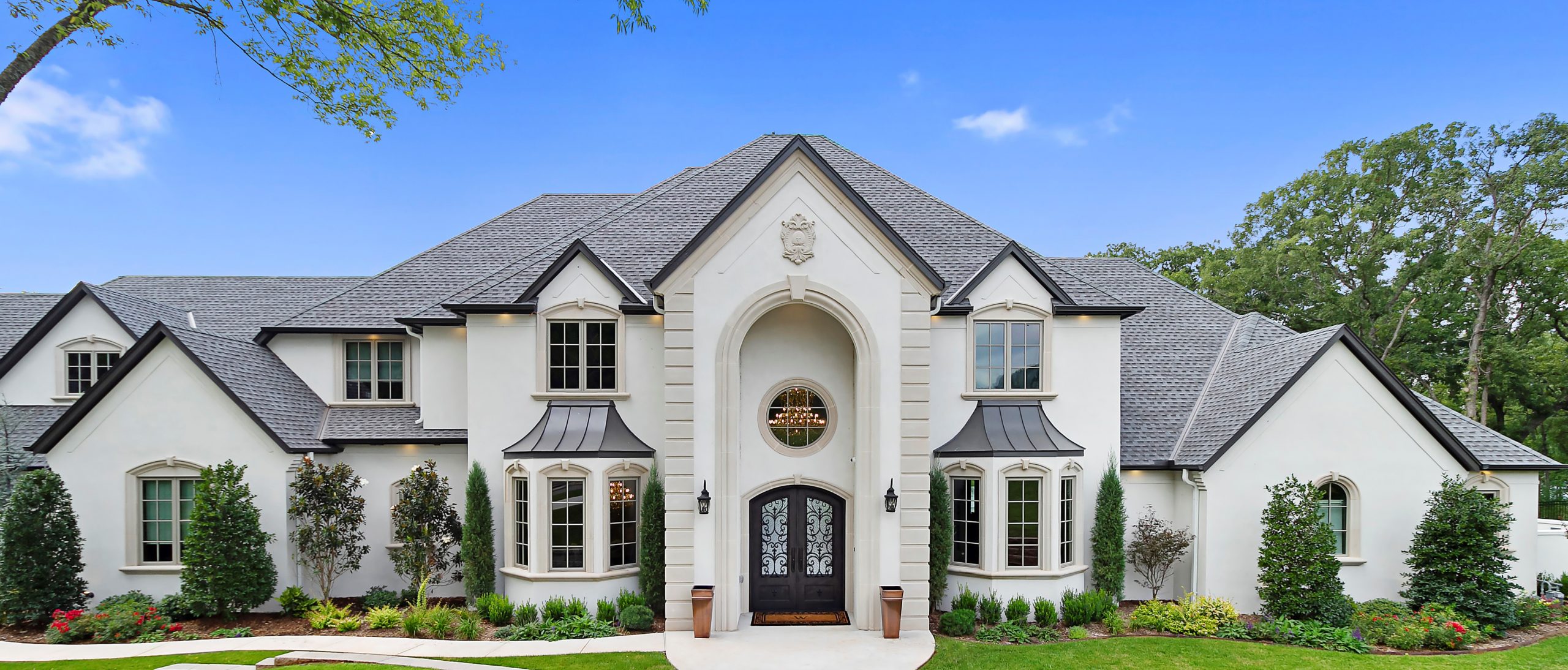 English Home Design
Characterized by steeply pitched roofs, cross timbers in the gables, narrow tall windows, and often elaborate chimneys with chimney pots. Stone, brick and stucco are used in many combinations as well. Windows are sometime diamond paned with transom windows above.
Gallery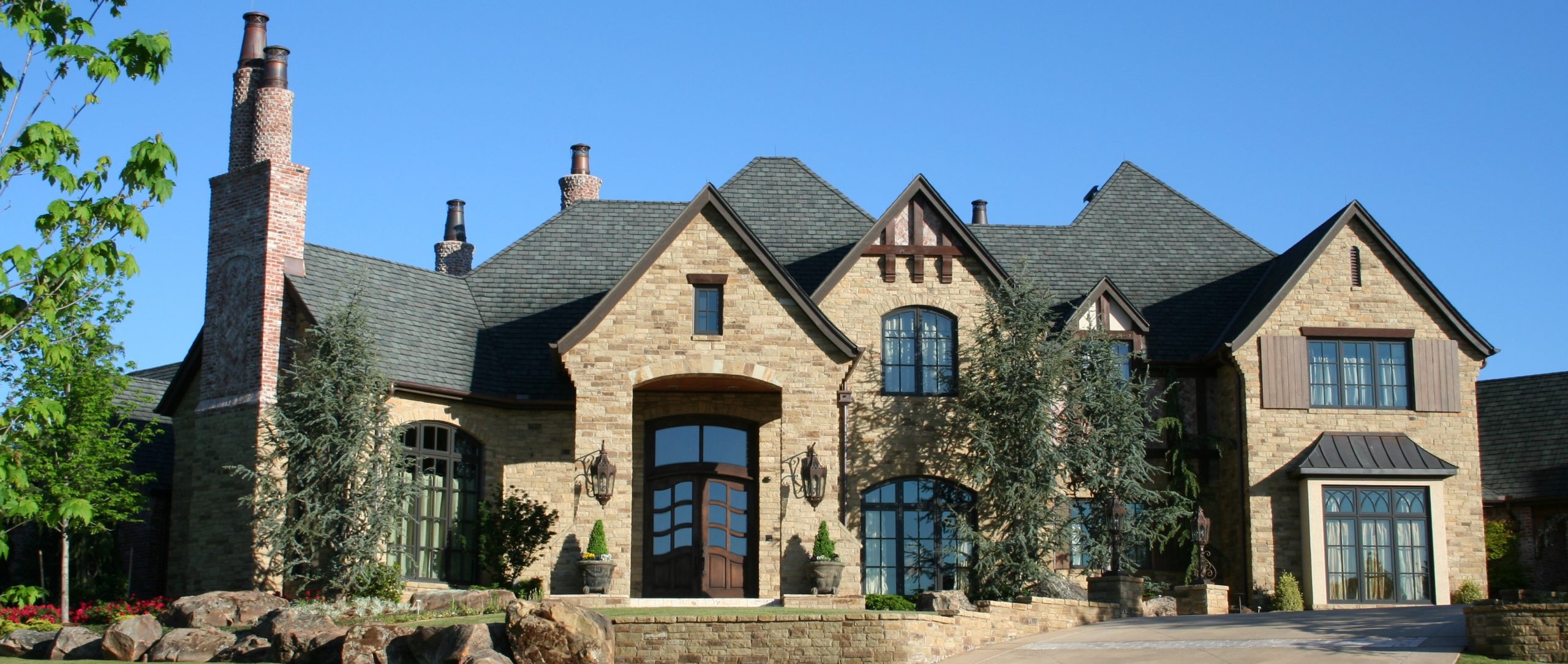 Farm Home & Colonial Design
The Farm Home style is taken from what we call the old farm house, but with new clean lines, large open windows, big porches and open concept living inside, with large kitchens and rustic interiors. Big gables with windows is common and portions of the home have shed lower pitch roofs. They are usually bricked and painted and the use of siding is common on the porches and gables. Many styles exist in the Colonial term, Georgian, Federal, Southern colonial which is what we see in Mississippi and Alabama, as well as country homes here In Oklahoma with large porches wrapping around the home. The homes shown here are more of the Georgian classic style.
Gallery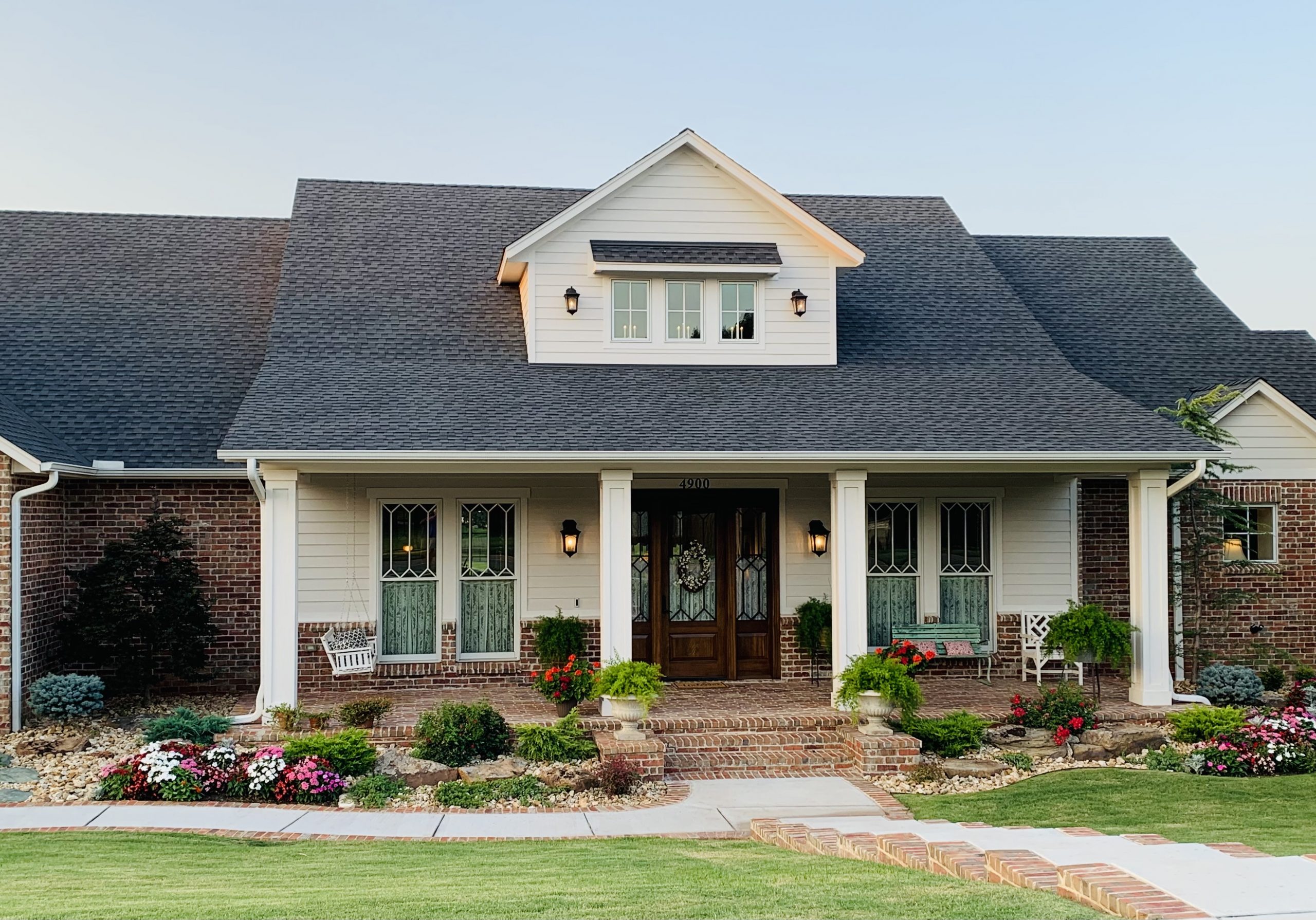 French Home Design
Typical roof style is a steeply pitched hip roof with a sweep out at the lower eaves. Arched windows, arched doorways and shutters are common. Sometimes timbered beams with corbels adorn the doorways, and stone is a common exterior as well as stucco.
Gallery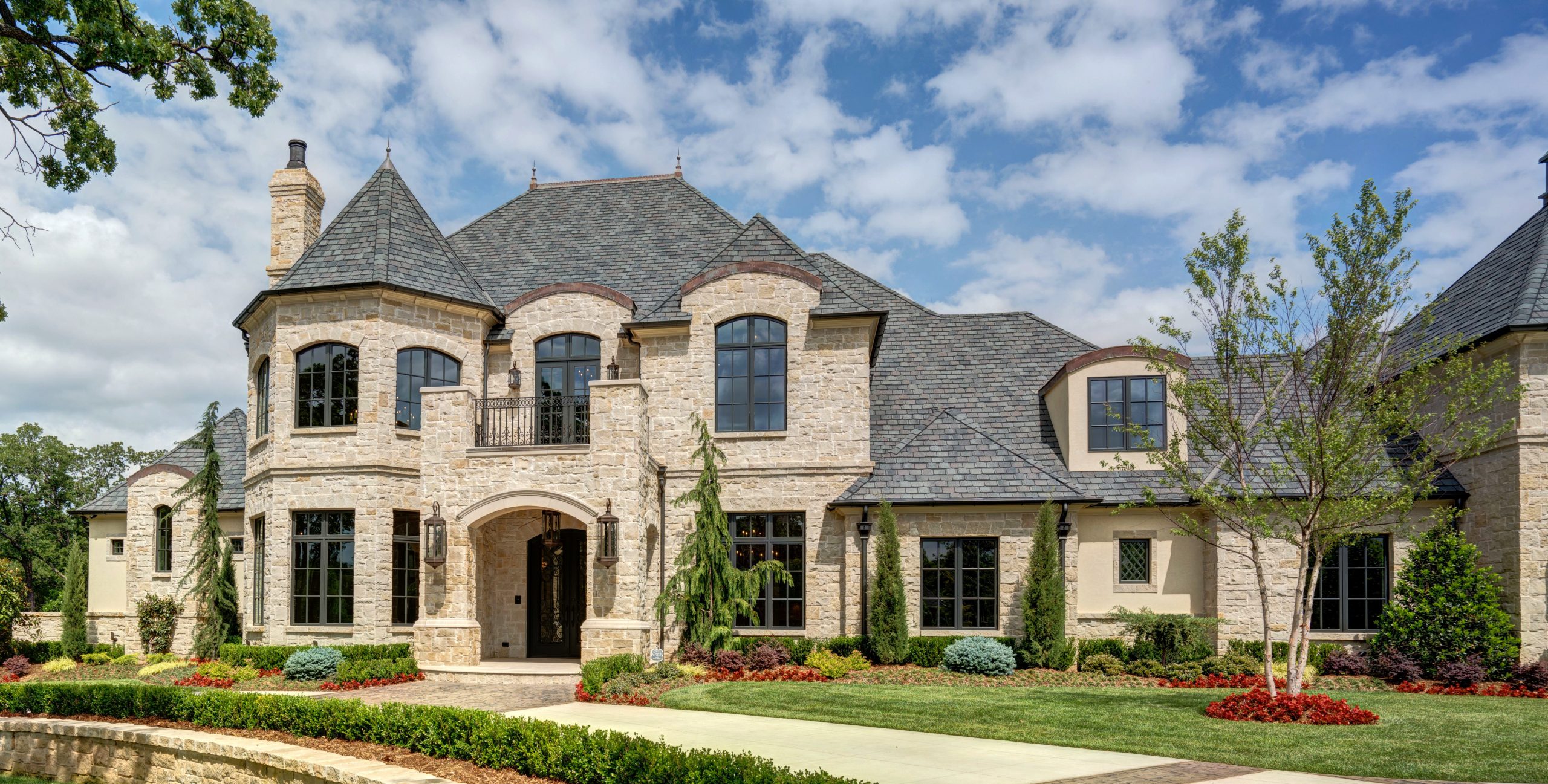 Mediterranean Home Design
Low pitch roofs often covered with tile and wide overhangs is characteristic. Half round arched doorways and windows are common. Many forms exist and often have a Spanish influence. Stucco is a common exterior
Gallery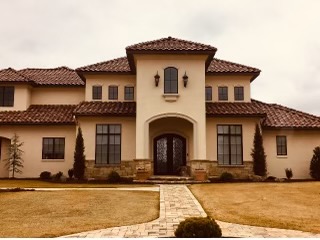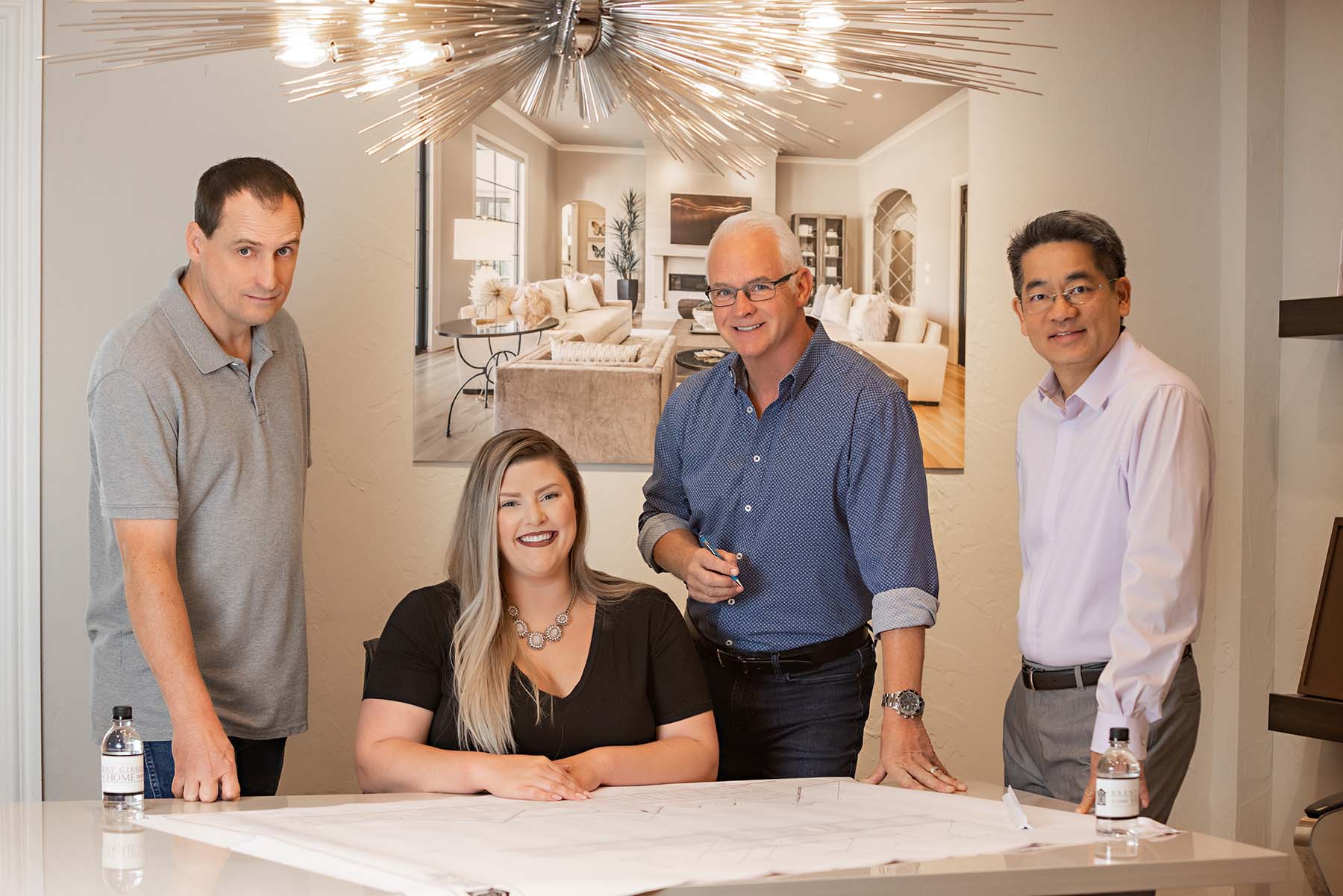 Meet Our team
We are excited to get to meet you and help you realize your dreams. The first step toward that goal is to get to know us so we can in turn, get to know you. Don't hesitate to reach out by phone or email.
Are you ready to take that first step into realizing your ideal home? Give us a call or fill out the form below and we will reach out to connect with you.